Company Overview
---
Established in 1967, Nomura Research Institute America, Inc. (NRI America) represents the first international office of Nomura Research Institute, Ltd. (NRI). With nearly 50 years of experience, NRI America comprises three specialized business units, along with an administration team, that provide a wide range of services and solutions.
The Research and Consulting Division, the largest unit within NRI America, offers expertise across various industries in the U.S. and Latin America. Our services include industry trend analysis, company research, corporate structure design, and business strategy development for both established and startup companies. Additionally, we collaborate with governments and multinational corporations to facilitate the launch of offices in new countries, identify suitable business partners, and support mergers and acquisitions.
The Financial Services Research and Technology Division, where NRI America originated, was founded to provide financial institutions with the latest financial market trends in New York City. Today, our focus is on researching and analyzing financial market trends in major U.S. and European cities to offer valuable insights to our clients and the NRI group. Furthermore, we provide our clients with financial research and IT services directly.
The IT Support Service Division specializes in developing on-site information systems for our clients, primarily financial institutions. Our comprehensive IT support includes system development from scratch, system maintenance and operational management, and IT helpdesk services.
NRI America ensures our clients' success in global business development by tailoring each project to their specific needs and leveraging the expertise, knowledge, and experience of over 10,000 specialists in our global network.
Our Administrative Division plays a crucial role in supporting and managing NRI America's business expansion, overseeing the group's internal shared services for human resources, accounting and finance, and IT support for Nomura Research Institute Holdings America, Inc. (NRIHA).
---
President's Message -Yujiro Taki-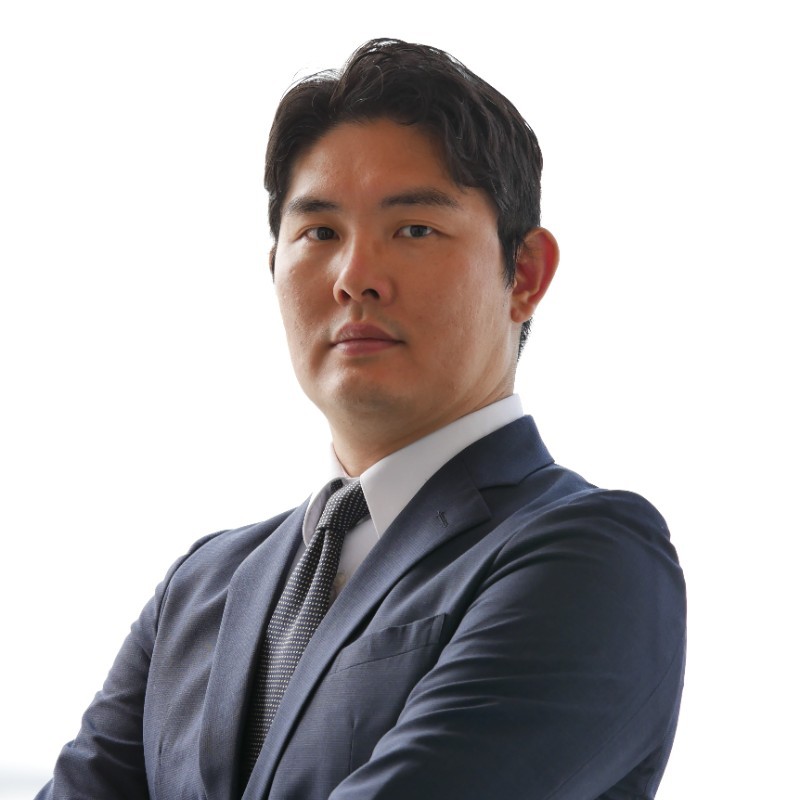 Our offices are strategically situated in three distinct and vibrant locations across the United States. One is nestled in the heart of Manhattan, Midtown West in New York, just a few blocks away from the pulsating Times Square. This area embodies the relentless vitality of a city that never sleeps and is brimming with fast-paced crowds, capturing the rich diversity of New York City—a melting pot of cultures from around the globe.
In addition to our New York office and the rapidly developing city of Frisco, Texas. These locations symbolize the dynamic intersection of technology, innovation, and the entrepreneurial spirit that form the fabric of our American culture.
We are steadfast in our commitment to supporting our clients in their quest to achieve maximum results. We pool our collective resources, knowledge, and expertise to generate innovative ideas and perspectives. Our collaborative approach fosters the creation of new processes and paves the way for our clients to venture into new markets, enhancing their business potential.
Positioned within the thriving U.S. market and in proximity to the dynamic and multicultural Latin American markets, our locations provide us with an unparalleled opportunity to leverage the vast potential these regions offer for growth and development. We take immense pride in our contributions towards our clients' development and the continued success they achieve in the Americas. Like the bustling cities we call home, we strive to be a beacon of innovation, diversity, and success, embodying the limitless possibilities of the American dream.
---
Organization Chart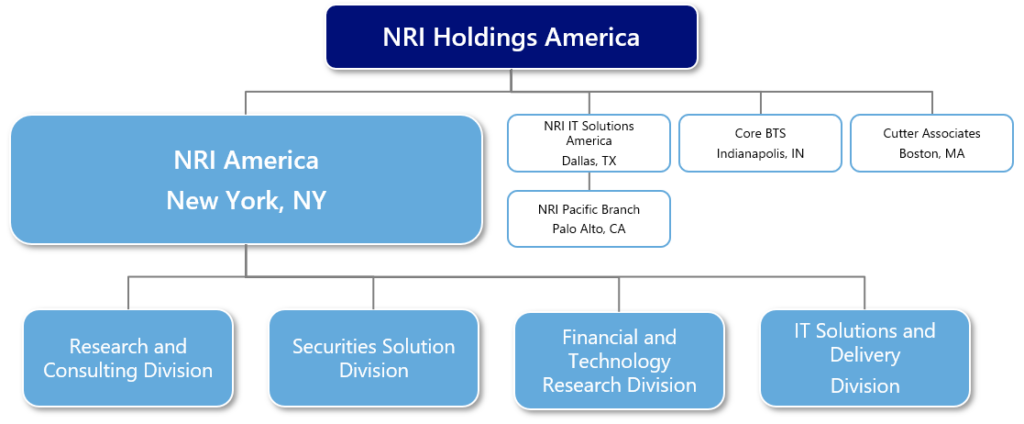 ---
Contact Us
For inquiries, please contact the appropriate division:
Research and Consulting Division: nria-rc-inquiry@nria.com
Financial Services Research and Technology Division: nria-fin-inquiry@nria.com
General Inquiries: nria-ga-inquiry@nria.com
Please do not hesitate to reach out to us with any questions or concerns. Our team is eager to assist you and provide the necessary support for your specific needs.